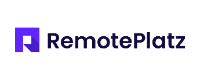 Mid-Level
Kampala,
Uganda (

GMT

)
Mid-Level
•
3 yrs Experience
Can Join ASAP
English:

Advanced
About
An Enthusiastic and Open Minded Software Engineer with a passion for developing high performance software solutions with proven experience in C#, Javascript and PHP. I have been focused on developing scalable and well documented code. The prospect of joining a product-driven company excites me.
An Enthusiastic and Open Minded Software Engineer with a passion for developing high performance software solutions with proven experience in C#, Javascript and PHP. I have been focused on developing scalable and well documented code. The prospect of joining a product-driven company excites me.
Experience
A
VR Developer
African Centre of Excellence in Bio Informatics
Build efficient, powerful, and interactive VR applications that are used to solve real-world problems.
Maintain Existing organization products and projects.
D
Implement reliable functionality as demanded by the Client base.
Optimize functionality and performance of existing Systems' Source Code.
D
Game Programmer (Scrum Leader)
Developing Video Game Modules using Extreme Programming based on Agile Development Methodology.
Track progress of the project's Short Term and Long-Term Objectives.
Commit regular source code updates to the company servers.
M
Develop Web Applications for clients following the Requirements document that was developed after collecting requirements from the clients.
Provide support for the websites for the Organization's clients.
Education
Bachelors Degree in Software Engineering
Projects
Talent has not added any projects
Courses
Talent has not added any courses
Trainings
Talent has not added any trainings