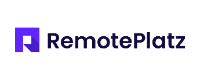 Mid-Level
Kumasi,
Ghana (

GMT

)
Mid-Level
•
3 yrs Experience
Can Join ASAP
English:

Advanced
About
I am Godfred Boateng Addai, a web and mobile developer. I have worked in this field for over 3 years, including experience with JavaScript, Typescript, React.js, React native, Vue.js, Node.js, MySQL, PHP and Laravel. I am hard-working and passionate about solving problems and working in a team.
I am Godfred Boateng Addai, a web and mobile developer. I have worked in this field for over 3 years, including experience with JavaScript, Typescript, React.js, React native, Vue.js, Node.js, MySQL, PHP and Laravel. I am hard-working and passionate about solving problems and working in a team.
Experience
C
I worked as a senior web and mobile developer at Clearcare Solutions, a company that focused mainly on the provision of software for managing care homes in UK. I achieved the following: Reimplemented existing PHP codebase into modern Laravel 7 application for extensibility, manageability and scalability. Developed a mobile application that helped in collecting relevant data about conditions, nutrition and lifestyle behaviours of young persons in care homes. Designed, implemented and monitored web pages and sites for continuous improvement in a fast-paced environment. Completed full redesigns of existing websites to improve navigation, enhance visuals and strengthen search engine rankings. Pitched in to assist other developers when deadlines were pressing and staffing needs were minimal. Oversaw troubleshooting of technical issues to solve problems within a reasonable timeframe. Kept abreast of emerging technologies, software and trends, and applied them to projects. Converted mock-ups into HTML, JavaScript, AJAX and JSON. Utilised programming capabilities in PHP, SQL and JavaScript and other libraries as needed.
G
Co Founder AND Software Engineer
I co-founded GRG Ezitek Solutions, a software development and consultancy company currently based in Ghana. I worked with a team of 3 co-founders/developers and I achieved the following: Developed an election results collation mobile application that was used by polling agents to send election vote counts from polling stations to an online election results collation system. Developed a discontinued web and mobile application (Ezifood) for ordering food from various restaurants in Kumasi Ghana Kumasi, Ghana. Developed a web application for location farms (Farm Locator) according to the crops they produce across the regions in Ghana. Mentored other younger developers to reach their goals and potentials in their software development career.
Education
Kwame Nkrumah University of Science & Technology. Ghana.
Projects
Talent has not added any projects
Courses
Talent has not added any courses
Trainings
Talent has not added any trainings