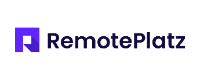 Senior
Hyderabad,
India (

GMT

)
Senior
•
7 yrs Experience
Can Join ASAP
English:

Advanced
About
■ 7+ years of total experience in software development. ■ Almost 2 year of relevant and real time experience in React and 6 months in node. ■ Hands on experience in creating Functional Components and React Hooks. ■ Familiarity with state/data management libraries (Redux and Context API), integrating RESTful API's etc. ■ Strong JavaScript fundamentals and ES6 knowledge, React/ NodeJS, Design Patterns, REST APIs, Swagger. ■ Experience debugging using popular JavaScript-based tools like Chrome Developer Console ■ Strong debugging skills with the ability to reach out and work with peers to solve complex problems ■ Strong knowledge on code versioning tools such as Git ■ Experience writing in automated testing suites, like Jest and React Testing Library. ■ Familiar with UI layouts, SASS, bootstrap and the CSS GRID system ■ Experience with microservices and serverless, preferably Azure. ■ Experience with design systems for Digital Marketing. ■ Understanding of Web Accessibility and SEO. ■ Experience in working using Agile methodology. ■ Passionate to create good design and usability ■ A team player with good communication skills
■ 7+ years of total experience in software development. ■ Almost 2 year of relevant and real time experience in React and 6 months in node. ■ Hands on experience in creating Functional Components and React Hooks. ■ Familiarity with state/data management libraries (Redux and Context API), integrating RESTful API's etc. ■ Strong JavaScript fundamentals and ES6 knowledge, React/ NodeJS, Design Patterns, REST APIs, Swagger. ■ Experience debugging using popular JavaScript-based tools like Chrome Developer Console ■ Strong debugging skills with the ability to reach out and work with peers to solve complex problems ■ Strong knowledge on code versioning tools such as Git ■ Experience writing in automated testing suites, like Jest and React Testing Library. ■ Familiar with UI layouts, SASS, bootstrap and the CSS GRID system ■ Experience with microservices and serverless, preferably Azure. ■ Experience with design systems for Digital Marketing. ■ Understanding of Web Accessibility and SEO. ■ Experience in working using Agile methodology. ■ Passionate to create good design and usability ■ A team player with good communication skills
Experience
P
Senior Software Developer
• Working for H&M Client on Next.js, React, Typescript/ES6, Storybook, Graphql, Apollo framework in the E-commerce portal, including My account features etc. • Contributing in shipping new product features, fixing a bug missed in reviews. • Written clean, well-tested code using React Testing Library, jest and participated in reviews. • Working on Agile delivering process in Azure cloud-based environment using git for commit.
B
• Worked on an eCommerce application that can manage membership plans in the Dentistry field. • My Role in this project to work on issues in UI, Integration in React, Node, Apollo, Graphql, Gatsby, PostgreSQL, and commit the code in GitHub through VS Code.
T
 I worked for client GE Appliances, from Dec 2018 to Sep 2020 (1 year 10 months)). Here I developed Ecommerce's my account application for GE Appliances, Haier, Café, where I used React stack.  I worked for client Deloitte Canada, from Dec 2017 to Aug 2018 (10 months)). Here I created an internal Accounting Portal using Handelbar.js, OOJ, Design pattern, Bootstrap, jQuery.  I worked for client JP Morgan Chase, from Jun 2017 to Sep 2017 (4 months)). Here I Responsible for Creating customized ETL tool (PRANA) for testers using Javascript, as like vertical menu bar, Pagination.
T
• Developed for internal Applications: E-Separation, Recruitment, Referral Buddy, and Timesheet App. • Prepare components including the vertical menu bar, Pagination, jQuery data table.
K
Executive
Karvy Data Management Services
• Developed Applications: Karvy KYC Services, Performance Tracking System. • This application is used for Aadhaar and Biometric authentication, which allows the users to perform the customer verification and validation checks online and provide paperless e KYC solution to end - users • Designed and developed large-scale distributed services including Biometric devices integration, jQuery data table, and date picker, high charts as a charting library. etc.
C
Associate Engineer Development
• Developed Application for Gridpoint client named as an Energy management system. • Created line and PI charts using D3.js, Used front-end including Javascript, Bootstrap for UI designs.
Education
Electronics and Telecommunication
Projects
Talent has not added any projects
Courses
Talent has not added any courses
Trainings
Talent has not added any trainings