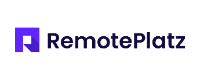 Mid-Level
Recife,
Brazil (

GMT

)
Mid-Level
•
2 yrs Experience
Can Join ASAP
English:

Advanced
About
I'm Paulo Felipe Brito and I'm a Front-end Developer. Since I was a child, I have been passionate about the world of technology and its challenges. In order to become a machine programmer through industrial automation, I entered the Mechanical Engineering course at Universidade Federal de Pernambuco, where I had my first contact with actual programming. During the course, I got the opportunity to join a junior company where I did my first project with web programming, but at the moment I did not realized that this would be the direction of my professional life. Two years ago I joined the IT job market as a Full Stack Web Developer with the following languages: Typescript, C# and front end framework libraries such as ReactJs and Angular. I have experience with the Technologies: HTML5 | CSS | Sass | ReactJs | Angular | NodeJS | Javascript | Typescript | C# | React Native | Microsoft SQL Server | PostgreSQL | MongoDB. Additionally, I have knowledge in project management, agile methodology such as Scrum and Kanban, and business administration. I am an extremely focused person and I continually seek to automate activities to gain productivity. For that, I use my ability to learn concepts and technologies quickly to solve problems.
I'm Paulo Felipe Brito and I'm a Front-end Developer. Since I was a child, I have been passionate about the world of technology and its challenges. In order to become a machine programmer through industrial automation, I entered the Mechanical Engineering course at Universidade Federal de Pernambuco, where I had my first contact with actual programming. During the course, I got the opportunity to join a junior company where I did my first project with web programming, but at the moment I did not realized that this would be the direction of my professional life. Two years ago I joined the IT job market as a Full Stack Web Developer with the following languages: Typescript, C# and front end framework libraries such as ReactJs and Angular. I have experience with the Technologies: HTML5 | CSS | Sass | ReactJs | Angular | NodeJS | Javascript | Typescript | C# | React Native | Microsoft SQL Server | PostgreSQL | MongoDB. Additionally, I have knowledge in project management, agile methodology such as Scrum and Kanban, and business administration. I am an extremely focused person and I continually seek to automate activities to gain productivity. For that, I use my ability to learn concepts and technologies quickly to solve problems.
Experience
V
- Built a financial budget system in which we were able to reverse customer dissatisfaction and make it a promoter, through an efficiency increase of 85% in the budget planning time; - Refactored a legacy base code that reduced reports of bugs by 55%; - Implemented a front end of an AIaaS with different types of solutions focused on usability, scalability and speed; - Helped the internal training of employees through individual development plans and lead the organization of the Internal Meetup topics, such as DevOps, S.O.L.I.D. Principles, Clean Code, etc.
S
Designed more than 40 parts/structures and performed more than 15 calculations of metallic structures in Solidworks and Autocad, which delighted 29 customers and increased sales by more than 300 thousand reais in a period of 5 months; - Manager of manufacturing team of the designed parts.
P
Carried out projects focused on improving processes and assisting in routine activities in the areas of AIC, PCP and Logistics.
E
Managed several projects, one of which was an automation of a production process for Unilever Brasil using python; - Prepared commercial proposals and product sales, and it earned more than 100 thousand reais in 2019.
Education
Federal University of Pernambuco
Projects
Talent has not added any projects
Courses
Talent has not added any courses
Trainings
Talent has not added any trainings