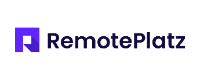 Senior
Nairobi,
Kenya (

GMT

)
Senior
•
5 yrs Experience
Can Join Within a Week
English:

Advanced
About
Martin is a Software Engineer with hands-on experience but not limited to frontend development in Javascript/Typescript (Reactjs, Angular, Vuejs) and Redux, Databases: SQL (MS SQL, MySQL, PostgreSQL), NoSQL (MongoDB), and API development using PHP (Laravel) and Python (Django) but he is also experienced in data scraping and web automation. He has proved the ability to develop high-performance, well-maintained and secure web apps by keenly observing business requirements, technology, and best practices to deliver quality products with a rich and helpful impact on the users. He is an agile team player who is well-versed in integrating UI libraries to new and existing products hence improving the UI/UX - He is also skilled in API testing via tools like Postman and SoapUI. Martin is a DevOps, Cyber Sec, and Data Analytic enthusiast.
Martin is a Software Engineer with hands-on experience but not limited to frontend development in Javascript/Typescript (Reactjs, Angular, Vuejs) and Redux, Databases: SQL (MS SQL, MySQL, PostgreSQL), NoSQL (MongoDB), and API development using PHP (Laravel) and Python (Django) but he is also experienced in data scraping and web automation. He has proved the ability to develop high-performance, well-maintained and secure web apps by keenly observing business requirements, technology, and best practices to deliver quality products with a rich and helpful impact on the users. He is an agile team player who is well-versed in integrating UI libraries to new and existing products hence improving the UI/UX - He is also skilled in API testing via tools like Postman and SoapUI. Martin is a DevOps, Cyber Sec, and Data Analytic enthusiast.
Experience
S
Product Development Engineer Billing
(8 months +) Development and configuration of new and existing products Participates in reviews and testing of the services in scope Execution of SITs and supporting the UATS of new products & services I took part in the development and testing of a dedicated service that is accessible via sms, ussd and web portal, to achieve a mission target of 1 Million Customers on video and 200 Million in Revenue by stipulated duration of less than 3 months in realization of the set KPIs.
P
My sole objective at ponea.com is to ensure that all in-house and external products meets all the desirable UI/UX metrics. Hence, engaging my skills in front-end web developing using react and react redux libraries. In my daily schedule in the organization, I ensure that all development tasks that involves client side of the products runs smoothly and with utmost quality. I ensure that all products I create meets not anything less than what our clients needs and want, not forgetting adoption of proper technologies, at the same time ensuring secure, documented, maintained code.
F
Software Developer
FLEETCON TRANSPORT AND LOGISTICS CONSULTANTS
Managed and improved the organization's fleet management system. Responsible for developing and testing rest apis via laravel Developed UI adhering to best practices in Reactjs Created unit and integration test cases to ensure mitigation of bugs
B
Junior Software Developer
During my time in Bespoke, I got involved in creation and maintenance of various C# based OpenMRS health platforms following the WHO standards. My involvement spanned across from development of patient, triage, billing and user management modules, to Use Case and code documentation. One of the notable personal achievements while at Bespoke, was taking part in development of a self- assessment tool for various health facilities across different levels with standards and norms laid out by the Ministry of Health Kenya, to facilitate them assess themselves based on given infrastructures and human resource in their respective Kenya Essential Packets for Health (KEPH) levels. Other than this, I also took part in the development of a TB patient and contact tracing mobile app, which would then be used by Somali health providers to trace TB patients/contacts in a sole objective of curb and manage the rate at which the disease is transmitted. Moreover, I developed laravel based apis that would then be integrated in the existing products.
U
Besides web development, I love data manipulation. I do web scraping when I'm not essentially writing any other code using various python modules/libraries, such as: *BeautifulSoup *Urllib *Selenium webdriver *Pandas I also analyze, visualize and maintain data via libraries such as Matplotlib, bokeh, and Dash.
M
Designing, Developing and Maintaining Company's Website.
D
Information Communication Technology Specialist
Software Developer. Web App development in PHP (Laravel and Yii2 frameworks) and Mysql. SEO Specialist Samtech Cyber Solution Apr 2015 - Jan 2016 (10 months) Regulated contents for better Search Engine Optimization results.
Projects
Talent has not added any projects
Courses
Talent has not added any courses
Trainings
Talent has not added any trainings