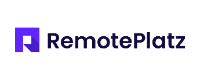 Senior
Lagos,
Nigeria (

GMT

)
Senior
•
5 yrs Experience
Can Join ASAP
English:

Advanced
About
A tech-savvy guy who loves to code and learn new technologies.
A tech-savvy guy who loves to code and learn new technologies.
Experience
N
Implementation and Support Analyst
• Provide remote software support to clients • Deployment, Maintenance, and Troubleshooting of Oracle enterprise applications and database • Perform data processing, data manipulation and data analysis as well as system change • Supporting the roll-out of new applications • Providing support in the form of procedural documentation • Testing and evaluating new technologies • Following up with clients to ensure the problem is resolved • Assisting call-ins or live chat with technical difficulties • Talking customers through a series of actions to resolve a problem • Assisting customers and staff with hardware and software challenges • Maintained record of daily individual activities, behaviors and pertinent incidents for patient analysis and assessment. • Maintained servers and systems to keep networks fully operational during peak periods. • Created user accounts and managed access control. • Answered customer support inquiries via specialized ticket tracking platforms.
F
Trainee Electrical Engineer
• Carry out routine maintenance on production line machinery • Successfully liaise with contractors to carry out routine maintenance exercises • Responsible for all safety protocols within and outside the factory environment. • Performed in-depth electrical acceptance testing of completed hardware. • Provided on-site engineering and technical services during installation and fielding processes. • Reduced electrical construction hazards with upgraded safety policies and stringent enforcement. • Read and analyzed blueprints and project documentation to develop workflows and strategies. • Calibrated and repaired existing systems to maintain functionality. • Evaluated power needs for various systems. • Developed engineering documentation detailing system requirements and diagnostic procedures.
i
• Installation, Maintenance, and Troubleshooting of Small/Medium scale networks • Carryout maintenance exercise at RF base stations • Successfully migrated Wireless radio users to Optical Fiber. • Provided network support services for devices such as hubs, bridges, routers and other hardware. • Assisted with implementation and support of network monitoring tools. • Performed troubleshooting for Juniper, Cisco and packet analysis. • Performed virtual machine provisioning and VM priority setup. • Managed, tracked and coordinated problem resolution and escalation processes. • Provided complete end-to-end engineering and installation of route-based IP network solutions. • Monitored network capacity and performance to diagnose and resolve complex network problems.
Projects
Talent has not added any projects
Courses
Talent has not added any courses
Trainings
Talent has not added any trainings