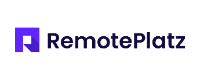 Lead
Abuja,
Nigeria (

GMT

)
Can Join ASAP
English:

Advanced
About
I am an experienced software engineer constantly seeking innovative solutions to everyday problems. In 4 years in this industry, have honed analytical thinking and collaboration skills. Have been Software Engineer Lead for 3 projects. Committed to Mobile System Development, leading Mobile Development teams. An expert in ArcGIS JavaScript API, JavaScript, Remote Sensing, HTML, Flutter, Python and Dart.
I am an experienced software engineer constantly seeking innovative solutions to everyday problems. In 4 years in this industry, have honed analytical thinking and collaboration skills. Have been Software Engineer Lead for 3 projects. Committed to Mobile System Development, leading Mobile Development teams. An expert in ArcGIS JavaScript API, JavaScript, Remote Sensing, HTML, Flutter, Python and Dart.
Experience
P
• Responsible for all product related matters. Usually includes Product Vision, Product Innovation, Product Design, Product Development, Product Management and Product Marketing. This includes Distribution, Manufacturing and Procurement.
K
FRONTEND LEAD MOBILE DEVELOPER (CONTRACT)
• Ensured creation of products design from concept to mocks. • Develop mobile app using flutter. • Translate and build the designs from wireframes into high quality responsive UI code. • Writing reusable, testable and efficient code • Design and implementation of low-latency, high-availability and performance applications. • Discover and fix programming bugs.
W
SOFTWARE DEVELOPER (FLUTTER)
• Assists with mobile application maintenance and development using Flutter framework and web development with JavaScript. • Resolves any problem existing in the system; suggest and add new feature in the complete system. • Performs system testing, maintenance and create documentation for the application. • Works as a team to develop and maintain a highly sophisticated web and mobile application that are built.
P
GIS ANALYST (CONTRACT)
Practical GIS International
• Analyses GIS of Spatial data and verifies mapped data against other sources for accuracy. • Performs Data preparation, loading and management in an ArcGIS Server environment. • Demonstrate spatial distribution of events classified by state, city, country or zip code using ArcGIS
P
AMBASSADOR (On Site -Contract)
• Developed relationships with clients and checked on events in progress to maintain support. • Sought to promote the brand awareness by helping with advertisement, events setup etc.
K
CHIEF OPERATING OFFICER (On Site - Full Time)
• Implemented customer service improvement solutions, resulting in a 7% increase in client retention from 66% to 73%. • Reorganized both physical and organizational structure of firm to increase efficiency and drive productivity to new levels. • Established departmental standard operating procedures and purchasing specifications.
7
CHILLER AUDITOR (Field Contract)
• Designed and performed substantive tests to determine the reasonableness of financial statements. • Took stock inventory of the number of refrigerators issued out by the company: also ensure their proper usage. • Made management recommendations for improvement of deficiencies in internal controls. • Delivered audit report and supporting documentation.
Education
Remote Sensing and Geoscience Information System
Federal University of Technology
Projects
Talent has not added any projects
Courses
Talent has not added any courses
Trainings
Talent has not added any trainings